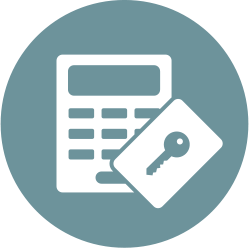 For many businesses, organisations and residential buildings it's important to control who is on the premises at all times – it may be a school, a hospital, an industrial plant, an office building or an apartment block. Whether it's to protect students, safeguard patients or to restrict access to sensitive or dangerous areas, Red Alert security surveyors can design a solution to match your requirements.
Red Alert access control solutions range from a single door system controlled by an electronic keypad or fob for an office reception, to a complex multiple door networked installation for a busy London hospital.
Network controlled systems provide many functions over and above front-of-house access. They enable users to place restrictions to sensitive internal areas, connect to fire alarms and facilitate automatic locking and unlocking of doors
Discreet vandal resistant residential units are designed specifically for the home environment
Door Entry Systems can include a built in audio and/or camera to enable visual verification
Systems can be wired or wireless, and managed through mobile technology
Access control solutions will ensure your company is fully compliant with the Disability Discrimination Act (DDA)
Both Access Control and Door Entry Systems are often used in conjunction with Gates and Barriers to provide solutions for homes, car parks and industrial premises.
A Case Study
Our surveyors and engineers can work with you and your business to create a bespoke solution to protecting your property. Discover how we helped to protect Bang & Olufsen from theft.
Call us on 01233 501999 to discuss your security needs with a member of the Red Alert team. As with all enquiries there is never any obligation to proceed any further than a simple discussion.